I don't know about you, but I love exploring all sorts of trend lists as the calendar announces a new year. It's exciting to dive into future predictions and paint a picture of what the next 12 months could look like. Same as many of you, I fall into the category of an office worker. Thus, I find checking out workplace trends for 2023 especially alluring.
What workplace wellness trends can we expect in 2023 as employees? What are some digital workplace trends employers need to keep in mind to navigate the management waters? Are any of the 2022 tendencies sticking around? Continue reading, and you'll find out!
Want to get the most out of your time?
Try DeskTime for free!
Try free for 14 days · No credit card required.
8 workplace trends you'll (likely) see in the spotlight during 2023
1. The renaissance of office perks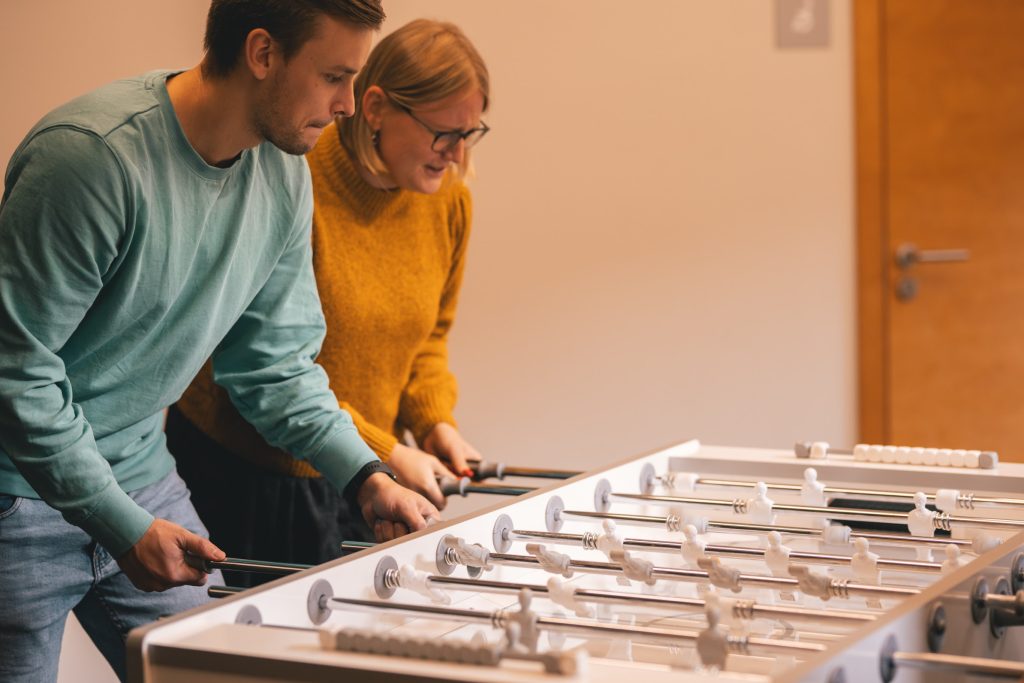 2020 introduced us to remote work in all its glory. 2021 opened the door to hybrid work. 
2022 was supposed to be the year we returned to our offices full-time – at least, that's what many business leaders and executives hoped for. However, what we saw was a return-to-office attempt instead. 
Why? 
Employees have grown to  l o v e  remote and hybrid work settings. A study by AT&T, however, predicts that the fully-remote setting will lose its popularity soon, but hybrid work will have its victory march, growing to a prevalence of 81% in 2024.
Hence, in 2023 we are likely to see a real renaissance of office perks as an attempt to draw employees back to offices. Those could be compensation for working in-office, catered meals, commute expense compensation, in-office events, all sorts of vouchers – you name it. The more creative, the better. 
What does it mean for employers?
It's time to review your office perks! You may be wasting money on things your employees don't need anymore. Rethink the bonuses you offer to keep up with this 2023 workplace culture trend.
2. Tuning in from abroad
As the remote work option has become a natural part of many company policies and the traveling restrictions have been lifted, nothing's stopping employees from moving to another country while keeping their jobs (howdy, digital nomads!). If it doesn't matter where you dial in from, then why not do it from the Bahamas? 
Living in Northern Europe, the idea of spending winter months in some warmer place feels especially appealing to me, and I am sure I'm not unique in this opinion. But besides chasing nicer weather, in 2023, we could also see people moving to places with lower living costs while continuing to work remotely. 
What does it mean for employers?
Even if you don't have any employees working remotely from another country, it's better to be prepared to receive a question about such an option. Or you could go proactive and put out a survey to find out whether working from abroad is a hot topic for your employees.
Additionally, keeping this 2023 workplace trend in mind, it's a good idea to revise the essentials of asynchronous work, as working from a different country could result in working from a different time zone.
3. Hustle culture? No, thanks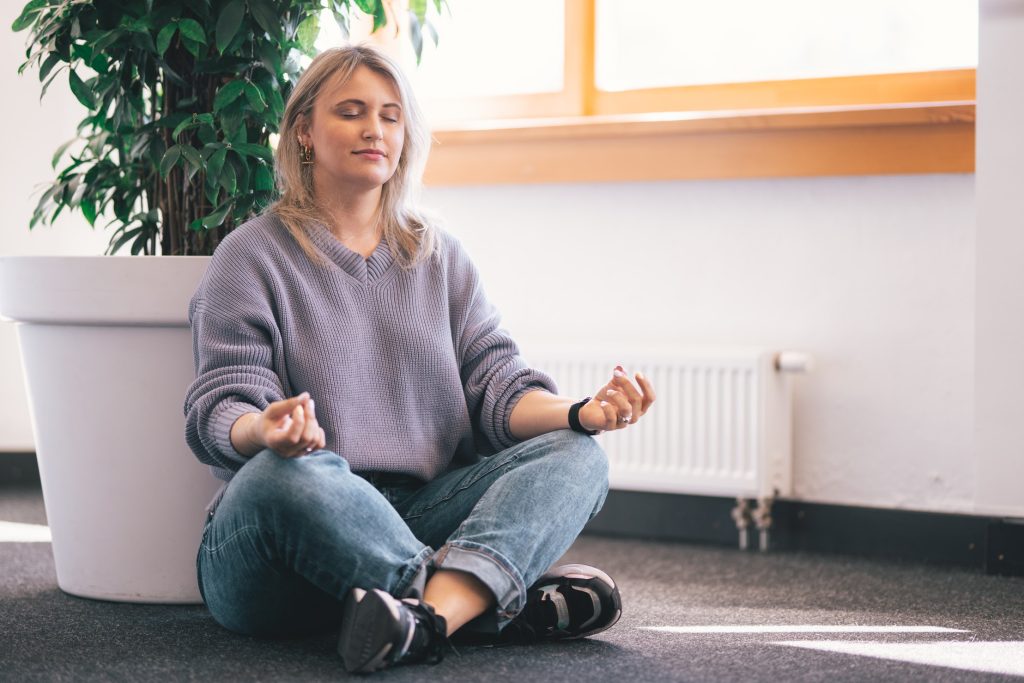 It's safe to say that 2022 was the year of the quiet quitting movement, with employees refusing to go "above and beyond" at work and doing what's written in their job description instead. It caused a wave of discussions on whether quiet quitting is just a fancy excuse for slacking at work or an inevitable response to the unhealthy volume of work employees are expected to handle. 
The consensus wasn't reached. But the overall vibe of the workplace culture began to change big time and will very likely continue to do so in 2023 as more and more workers are  r e a d y  to leave the hustle mindset in the past. 
What does it mean for employers?
It's time to put a healthy work-life balance at the forefront of your company culture. It does everyone a favor – your employees are well-rested and can be more focused and productive at work. 
Several European countries, such as Belgium, Portugal, and Ireland, have even introduced a right-to-disconnect law banning bosses from contacting their employees outside of work hours. Thus, ditching the hustle culture will definitely be among the workplace culture trends in 2023, and it's a good (and healthy) idea to keep up with it. 
4. Holding onto jobs for dear life
If 2021 and 2022 bore witness to the Great Resignation, in 2023, we will probably see the great holding-on-to-your-jobs movement. And yes, I hear how contradictory it sounds to the previously mentioned anti-hustle movement trend for 2023. However, these are just potential scenarios, largely dependent on the global state of the economy during the next 12 months. 
Economic predictions vary in detail. However, generally, economists agree that 2023 will be a challenging year for the global economy. The recession risks are high, interest risks and inflation continue to rise, not to mention the general cost of living. Thus, in 2023, we are unlikely to see a massive wave of resignation and plunging into the potential unknown – quite the opposite. 
What does it mean for employers?
Uncertainty and financial concerns of your employees inevitably impact the work environment. And even though the looming recession isn't easy on employers as well, it's your job to ease employee anxiety as much as possible by providing some extra support. 
Keep your workers from guessing about potential cost-cutting or layoffs, re-evaluate employee benefits, focus on employee engagement and motivation, or support side gigs.
5. The era of employee side gigs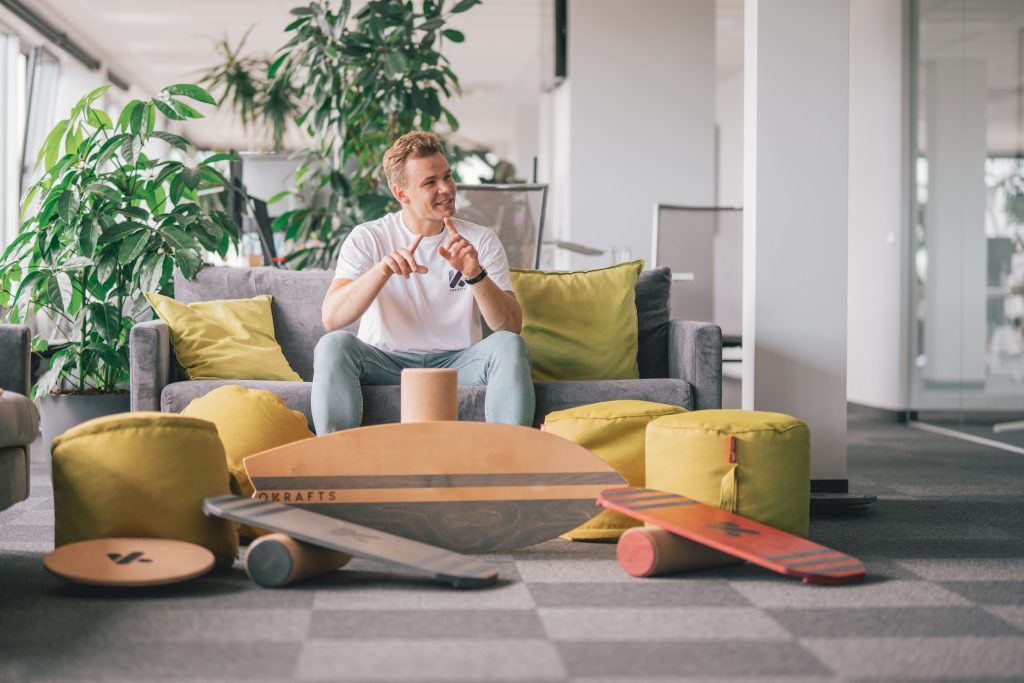 Not that long ago, it was generally frowned upon for employees to have additional jobs or side hustles. But with the rise of technology, developing an additional source of income has become effortless. 
According to statistics, in 2022, 40% of American employees had a side gig, spending an average of 13.4 hours a week working on their side hustle. And this tendency isn't showing signs of stopping. Considering that and the aforementioned economic uncertainty, the number of workers with more than one revenue stream will probably increase in 2023. 
What does it mean for employers?
If you're still the frowner here, it's time to stop it. Firstly, you don't have a say in what your employees do outside their work hours – they might as well be side-gigging. Secondly, there are several reasons why supporting your side hustling employee can benefit your organization, such as them learning new skills and bringing in new connections. Hence, it's for your own good to be supportive. 
However – be sure you've set clear boundaries about how and whether the side hustle can or cannot interfere with the full-time job. This will help avoid misunderstandings.
6. The rise of 4-day workweeks
2022 was THE year of 4-day workweeks. The UK had a half-year pilot program. Workers in Belgium were granted a right to choose between 4-day and 5-day work weeks. Lithuania offered families with young children in state administration a four-day workweek. 
Those who've tried and tested the shortened workweek report quite a list of benefits, including improved productivity and work quality, better work-life balance, and fewer sick days. Thus, implementing or testing the 4-day workweek concept will be among the workplace trends for 2023.
What does it mean for employers?
Whether you're already in the 4-day workweek enthusiasts' club or not, chances are, in 2023, you'll be thinking about it more than ever. And considering the long list of benefits a shortened workweek offers, why not try it yourself? 
But before you delve into planning your 4-day workweek experiment, it may be a good idea to read how other businesses have implemented this concept to prepare for potential roadblocks. Here's a handy guide from a team that's done 4-day workweek summers – check out the dos and don'ts.
Additional note – 4-day workweeks won't be a good fit for everyone. For example, if manufacturing companies reduce their work hours by 20%, they most likely reduce the number of goods produced by 20% or end up making their staff work longer hours during those four days, which defeats the purpose of shortened workweeks. 
7. Increased use of time tracking and productivity tools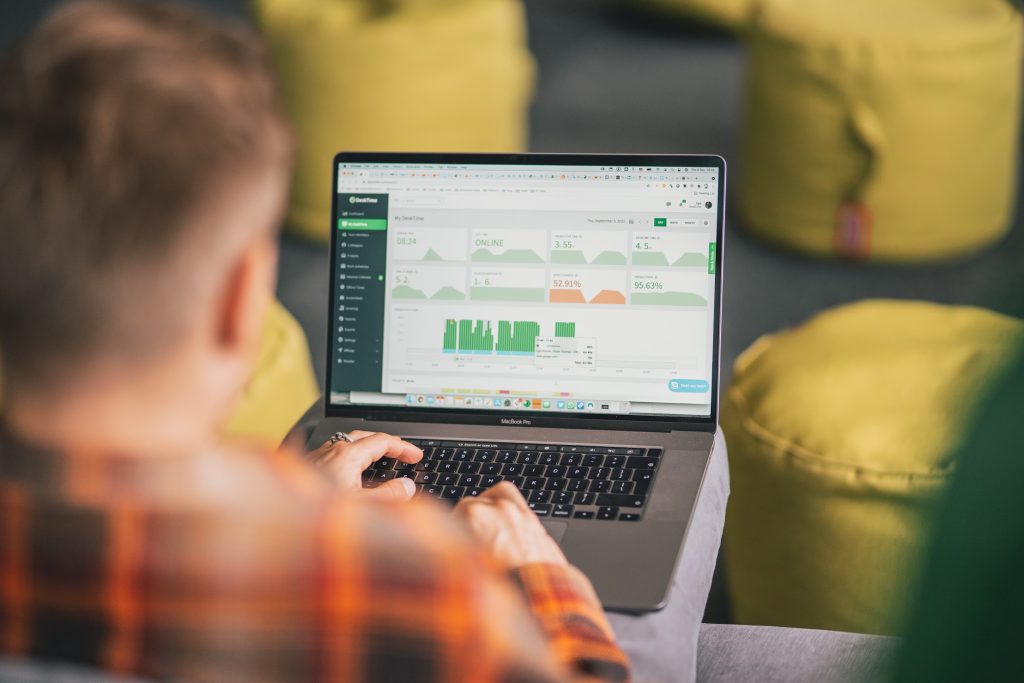 With the rise of remote and hybrid work, we've seen managers gravitate towards implementing various accountability tools over the past couple of years. Thus, in 2023, we are not likely to witness any change as the need for time tracking and productivity tools is predicted to remain high and grow to a greater extent. 
According to ExpressVPN, 3 in 4 managers use a tracking tool to uphold employee productivity and evaluate efficiency when managing remote or hybrid workers. Moreover, such tools highly benefit the employees, too. Time tracking and productivity tools help them draw the line between work and life when working from home, one's productivity patterns can be studied and improved, employees can take advantage of flexible work hours, and more. 
What does it mean for employers?
If you haven't implemented a time tracking tool in your company, 2023 might be the year to do it, as remote and hybrid work isn't going anywhere. And even if your employees all work in the office, time tracking can help you manage your team, track projects, manage and plan resources, and more.
DeskTime, for example, is an automatic time tracking tool that notes work attendance and can flag consistently underperforming behavior so that you can forget about micromanaging. Additionally, DeskTime offers valuable features, such as project cost calculation, employee absence calendar, custom reports, productivity and efficiency measuring, and more.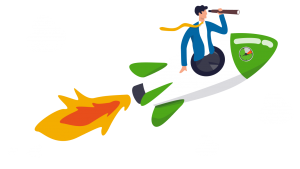 Want your business to thrive?
Boost your team's productivity and efficiency ratings with time tracking! 
8. Mental well-being among the 2023 workplace wellness trends
Largely due to the Covid-19 pandemic, we have seen a shift in how mental well-being at the workplace is perceived. Rather than thinking that mental health issues are the problem, workers and employers have better understood that it is a reaction to other factors. 
Thus, in 2023, we can expect company policies to extend to mental wellness days, add paid therapy to health insurance plans, and more.
What does it mean for employers?
Firstly, it's beyond question that your employees want and need mental health support options at the workplace. Plus, if you wish to retain and attract great talent, it's even more important to implement some mental well-being support mechanisms at your company. 
It's worth your consideration to add paid therapy sessions to your company's health insurance policy. Not all of your employees will be using this benefit, but those up for it, will be thankful – I can ensure that. 
Bonus: Workplace design trends for 2023
I was thinking of a neat and helpful ending to this article and realized that I might as well use the space for diving into some workplace design trends for the next 12 months. 
The office concept has shifted in several ways during the past few years – most notably in the amount of employee traffic the office space is seeing. Thus, in 2023, companies will continue moving to smaller office spaces as fewer people come in daily. 
Additionally, moving to smaller spaces goes hand in hand with becoming more sustainable – the fewer resources are used, the better. Climate change is and should be the top priority for all, and office spaces will be paying more attention to their impact in 2023, adjusting their design and energy use.
Last but not least, Metaverse might have something to do with workplace design trends in 2023 as well. Even though we're only grasping bits and pieces of how it could change our office spaces in the future, we will hear a lot of talks on Metaverse workplace in 2023. 
Did you find this article useful? Give it a clap!
Psst! You can clap more than once if you really loved it 🙂