If the past few years taught us something is that work from home is more than possible – it's actually recommended! Also, it's good practice to have a side gig, just in case the main job falls through.
With so many people losing their regular jobs, many turned to freelance in hopes of discovering a new career path that will secure their future and maybe even match their passion. After all, if you are going to be on your own, why not do something you like?
Want to get the most out of your time?
Try DeskTime for free!
Try free for 14 days · No credit card required.
But, it's not that easy. Freelancing comes with a lot of extra responsibilities (like managing your own workload and clients) and you're facing the competition in a direct fight for the best customers and projects. Thankfully, there are many apps and resources that help freelancers make their life easier.
So, if you are seriously considering this path for 2023, we prepared a few tips and tricks to help you stay ahead of everyone else.
Keep up to date with your industry leaders
Regardless of your domain, there will always be others more skilled than you are at the moment.
But don't get discouraged. This is normal, especially in a dynamic market that extends to a global level.
The secret to finding your own path as a freelancer is to never give up on learning and trying new things. You should always consider taking webinars or courses in your preferred area. The technologies change extremely fast and there's always a new tool or platform you need to learn using.
The best advantage of being a freelancer is that you get to choose the projects you take. We recommend selecting varied projects, from different areas of interest, to keep your senses and skills sharp.
Get organized & keep yourself accountable
Freelancers must always pay attention to their behavior and maintain the balance between chronic procrastination and workaholism. Otherwise, it's easy to get in one direction or the other. This is especially important if it's your first time working on your own and don't know how to manage your time and workload.
Therefore, every freelancer who wants to be successful should use a project management tool, ideally paired with productivity software that enables project time tracking. At first, when you're only working on one project, or only have one customer, it's easy to keep track of your tasks. However, as your reputation grows and you get more clients, it will become increasingly more difficult to keep track of deadlines, milestones, and KPIs.
Furthermore, it helps to develop and train management skills, whether you are working with a team or not. These skills will help you stay on track even on those days when work is the absolute last thing you want to do (yes, there are plenty of those!).
It's important to understand that you will get bored and fed up even when you are working on something you like. After all, this is a job and chances are not all the tasks will be meaningful and fun. However, the right tools and a bit of awareness and accountability will help you stay on the right track and push through.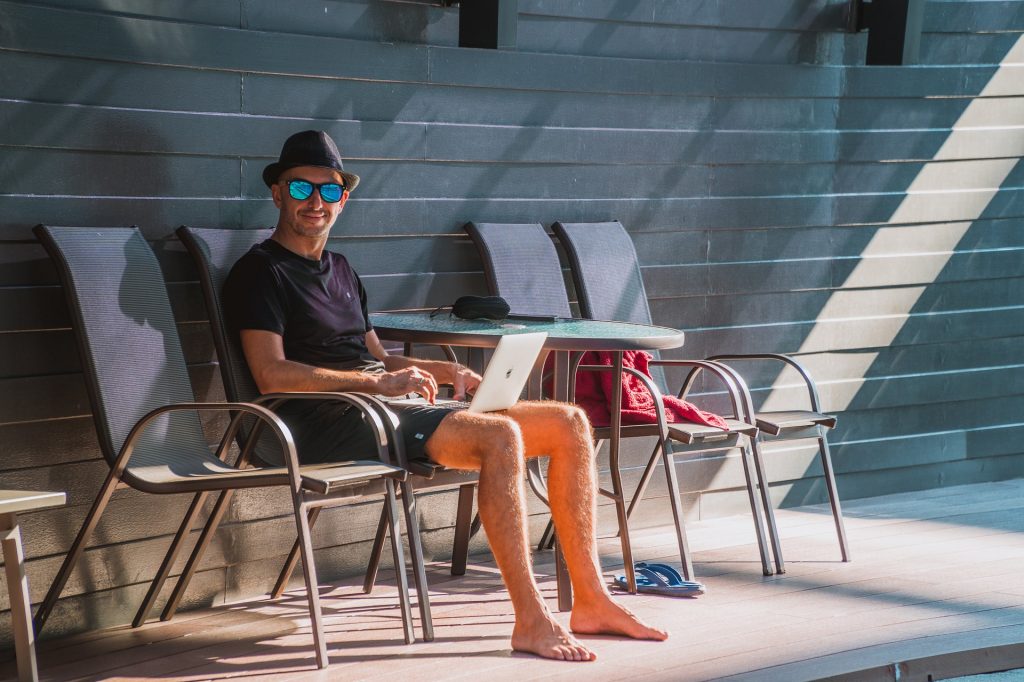 The best freelance career paths in 2023
Freelancers are a great option for companies in times of economic downturn (like the ones we're living in) because they cost less than an employee and are easier to manage. However, not all niches are profitable for freelancers.
As such, we took a look at the current demands and the projects that are most likely to be offered next year and managed to create a list of the best five freelance careers for 2023.
#1 Freelance jobs in IT and computer science
The IT job market is still at the top of the list for both regular employees and freelancers. People who have the right skills can work as system engineers (around $31/hour), web and software developers, information security consultants ($33/hour), cybersecurity specialists, and more. For sure, to acquire the qualification, you'll need to attend cybersecurity courses and participate in hackathons to get the practical skills, but these investments are totally worth it as they open more job opportunities.
The IT domain is vast and there will always be customers looking for skilled people interested to make a name for themselves. So, it is rather easy to find a project, even as an absolute beginner. Also, if you're really just starting and have nothing to show for yourself, you could search for a gig in the data entry field – payment is not that great (around $14/hour), but it gives you a chance to build your reputation.
#2 Graphic design
Another area that usually gets under the IT umbrella is graphic design ($17/hour). You can create website templates, logos, or help a company revamp its image.
As a side income, you can sell your vector designs (like postcards, posters, invitations, etc.) online or even make print-on-demand souvenirs with your design. If you have a design talent, really – sky is the limit for how you can fulfill your talents.
#3 Project management
While it may be a bit more challenging to manage a remote team, good project managers are in high demand nowadays (about $26/hour). Of course, it helps if you have experience and can prove your skills with recommendations from former employees or projects.
#4 Online marketing
As more people go online (for shopping, entertainment, human connection) the online marketing niche is a great area for creative and curious freelancers. So, if you know how to implement basic SEO practices and can gather an audience regardless of the social media platform, this niche will serve you well.
Depending on the job, payment per hour can vary, but most projects will pay over $16/hour.
#5 Content writing & editing
Somehow connected to the online marketing field, content writing and editing is quite a broad field in terms of skills and knowledge. While writing enticing and attractive texts is the basic condition, it helps if you know how to make the texts SEO-friendly and how to help the online marketing team attract more leads and customers.
Wrap up
Freelancers are hard-working individuals who can see past the 9 to 5 program and know how to manage their time. They are also people who are curious about new technologies and methods, and never stop learning and growing.
Sure, it is a lot of fun to work in your PJs and decide when to take a break or a free day. However, there are times when a freelancer will work harder than a corporate employee. Still, at the end of the day, if you can go through all the hurdles and make it on the other side, freelancing can be a pretty interesting life. 
Did you find this article useful? Give it a clap!
Psst! You can clap more than once if you really loved it 🙂