Marking the unofficial beginning of the Christmas shopping season, Black Friday is one of the best times of the year to hunt for budget-friendly buys. What used to be a day of deals has expanded into a season of discounts that lasts several weeks. 
Moreover, the global pandemic has changed buyer behavior during the discount season, favoring online shopping. According to a survey, 1.07% of US employees even take a day off on Black Friday to shop.
While it's an excellent opportunity for companies to make good money, it's also a fantastic shot for small businesses to catch Black Friday office deals and stock up on office supplies, as well as purchase service subscriptions and solutions much cheaper than regular. 
In celebration of this shopping spree, we've assembled the ultimate list of best Black Friday deals for a small business. From software to office supplies and some bonus offers – we've got your Black Friday office deals covered.
Want to get the most out of your time?
Try DeskTime for free!
Try free for 14 days · No credit card required.
Best small business Black Friday deals of 2022
If you're a small business owner, an office manager at one, or there's some other reason why Black Friday deals for small businesses interest you, read on. 
Black Friday software deals for small businesses
There are only so many businesses today that survive without using management-related software, as such tools enable automation, which is crucial for any business, including a small one. Thus, let's start with some software and online tools on sale during the Black Friday season of 2022.
EngageBay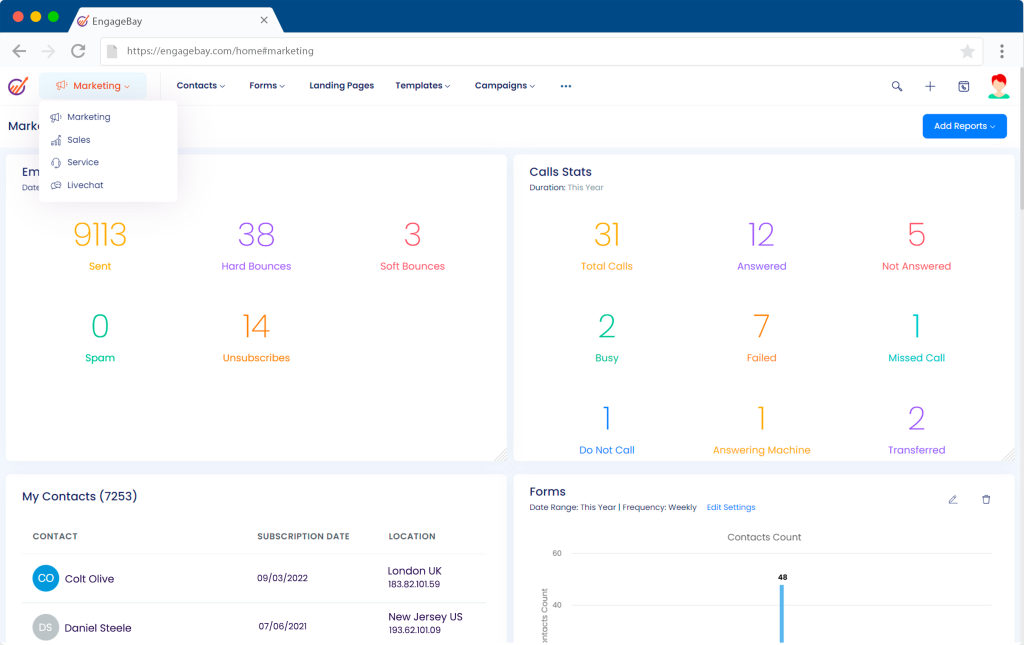 EngageBay is an integrated all-in-one marketing, sales, and support platform with a free CRM built for startups, small businesses, and growing companies. It's an easy-to-use platform offering sub-products such as marketing automation, live chat software, CRM and sales bay, and help desk software. EngageBay is an efficient and highly affordable (for as low as $11.99/mo) platform helping small to midsize enterprises build strong relationships with their customers and retain them.
Black Friday deal: 40% off on a first-time purchase.
How to get it: Visit this link.
DeskTime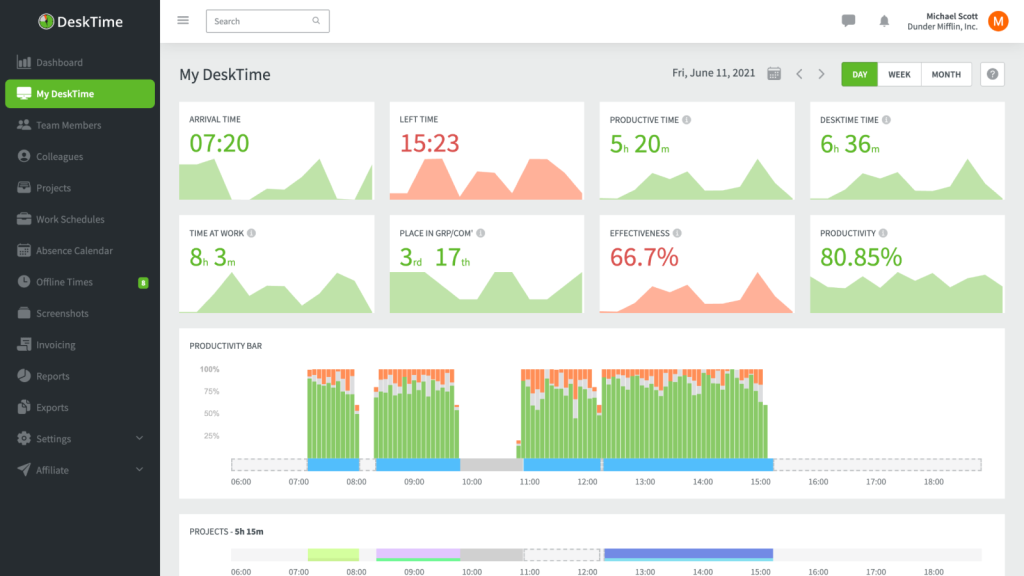 Regardless of the size of your business, using time tracking software brings extensive benefits, including employee productivity boost, better team management, healthier work-life balance within your team, and more. 
DeskTime offers automatic time tracking with additional workforce management features contributing to the growth of small and medium businesses. Features include shift scheduling, absence management, project tracking and cost calculation, invoicing, productivity measuring, and many more, turning DeskTime into a one-stop shop for business and team management. The time tracking software is used by more than 18K companies worldwide.
Black Friday deal: Cool discounts for DeskTime Premium subscriptions.
How to get it: Visit DeskTime's Black Friday deals page.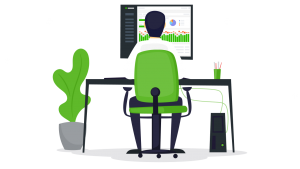 Want your business to thrive?
Boost your team's productivity and efficiency ratings with time tracking!
SendPost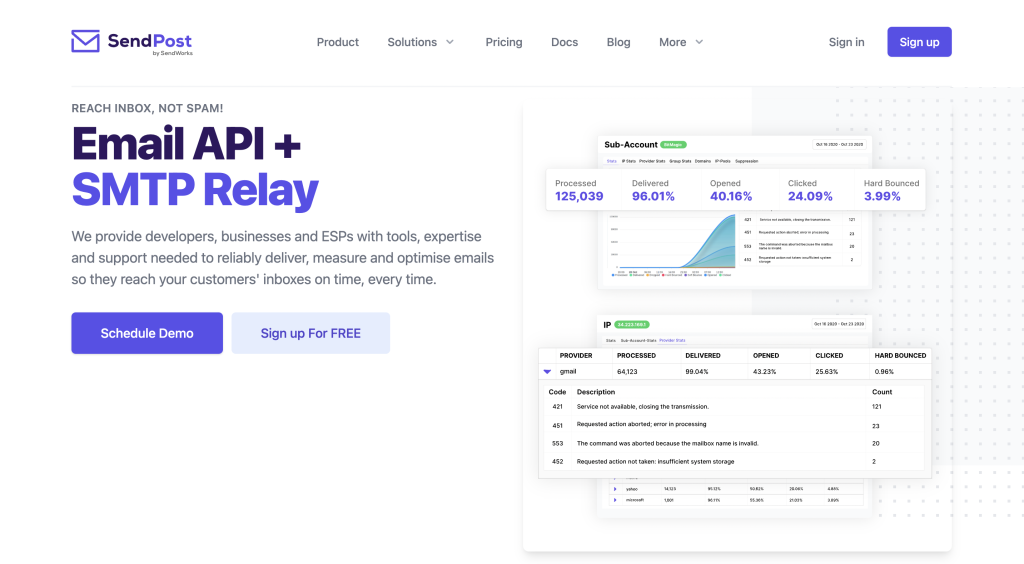 SendPost is an email delivery service providing developers, small businesses, and ESPs with a solution to reliably deliver, measure, and optimize emails. It offers API SDKs in more than 14 programming languages, and the API can be used to send and validate emails, measure stats and manage domains/IPs. SendPost also offers access to detailed deliverability stats. Over 413+ million emails are sent via SendPost per month, with an average deliverability of 99.23%.
Black Friday deal: 1 million free emails for new customers.
How to get it: Sign up here from November 25 to 28 and receive free credits to send a million emails.
Chisel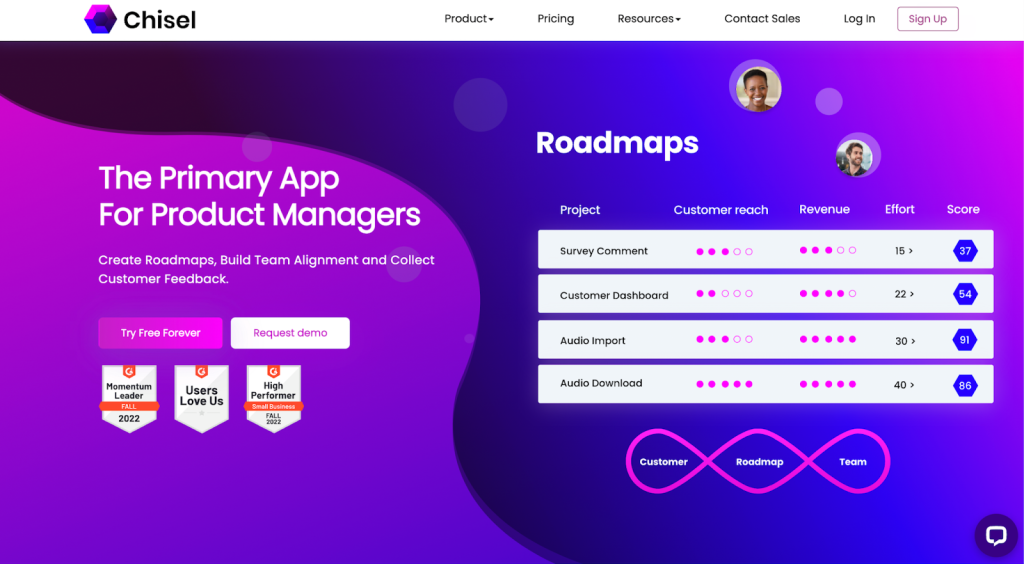 If you're a product manager, you know how important it is to have the right tools to do your job effectively. Spreadsheets and slides are no longer cutting it, and it's time to switch to something more modern and productive. 
From creating excellent roadmaps to managing teams with unique features, Chisel is the ideal choice for small enterprises thanks to its low prices and complimentary services. With Chisel, you'll be able to manage your product more efficiently and ensure a better user experience for your customers.
Black Friday deal: 20% off the regular price of Chisel's premium version for a limited time.
How to get it: Click on the link to get the deal – enter the coupon code 'RoadmapHeroes' to receive the discount. The deal is valid from November 1 to January 31.
nTask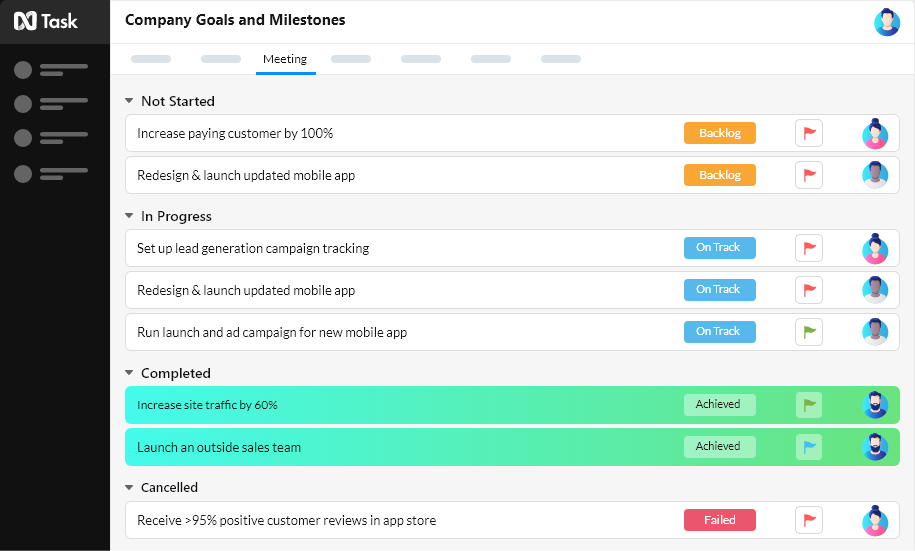 nTask is a project management software focused on simplicity, user experience, and breadth of features. Used by more than 350,000+ teams in all kinds of industries and sectors, the software is designed to fit perfectly into remote, hybrid, and on-site work environments enabling teams to work cohesively and always remain in sync on projects, tasks, risks, issues, and time management.
The software solution boasts all of the most critical features for running successful projects, including project planning, task management, issue tracking, timesheets, task time tracking, task assignment, team collaboration, risk management, Kanban boards, Gantt charts, custom reporting, custom fields, contact management, document sharing, and a ton more. 
Moreover, the software natively integrates with numerous applications of your daily use to eliminate time wastage on app switching. 
Black Friday deal: 40% off on all the annual Premium and Business plans.
How to get it: Use the promo code 'BFCM2022' on the checkout. The deal is valid from 25th to 30th November 2022.
Social Champ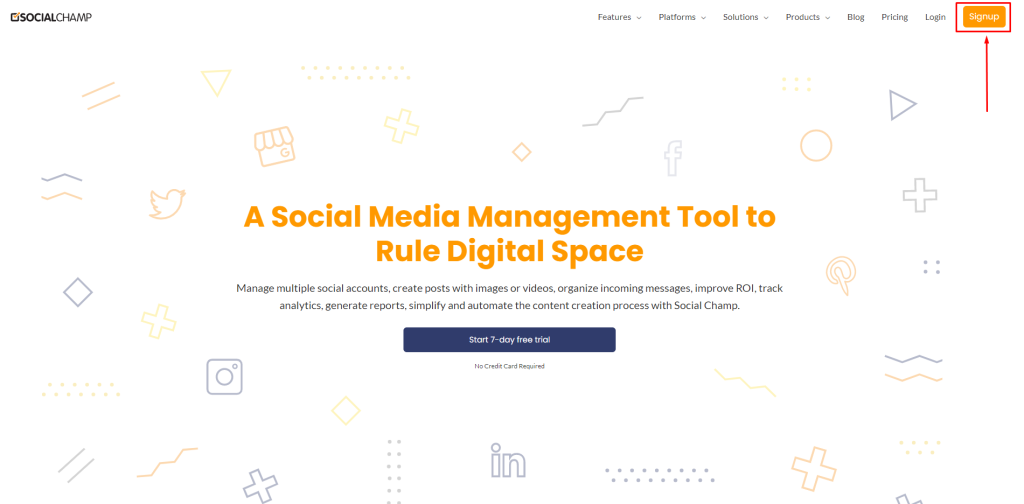 In the 21st century, it's hard to imagine any business – big or small – without a social media presence. Moreover, managing social media accounts takes a considerable amount of time and resources, which is why, especially in the context of a small business, tools that can automate the process or make it easier in any way are priceless.
Social Champ is a social media management tool that supports all major platforms and provides automation solutions for enterprises of all sizes. You can create, edit, design, schedule, track, and monitor all social media posts with multiple impressive features within the tool.
Black Friday deal: Save considerable credits on all plans if you're a new user.
How to get it: Sign up for a Social Champ account, and use the code 'BFCM2022' at the checkout. The deal is valid from November 15th to December 5th, 2022.
Here's a Social Champ guide on how to apply a discount code.
Office supplies deals for small businesses
Despite the remote work era, many teams have made their way back to a hybrid work setting or being in the office full-time. Thus, if your business hasn't gone fully remote, these Black Friday deals for office supplies might be attractive to you.
Ergonomic office chairs by Kerdom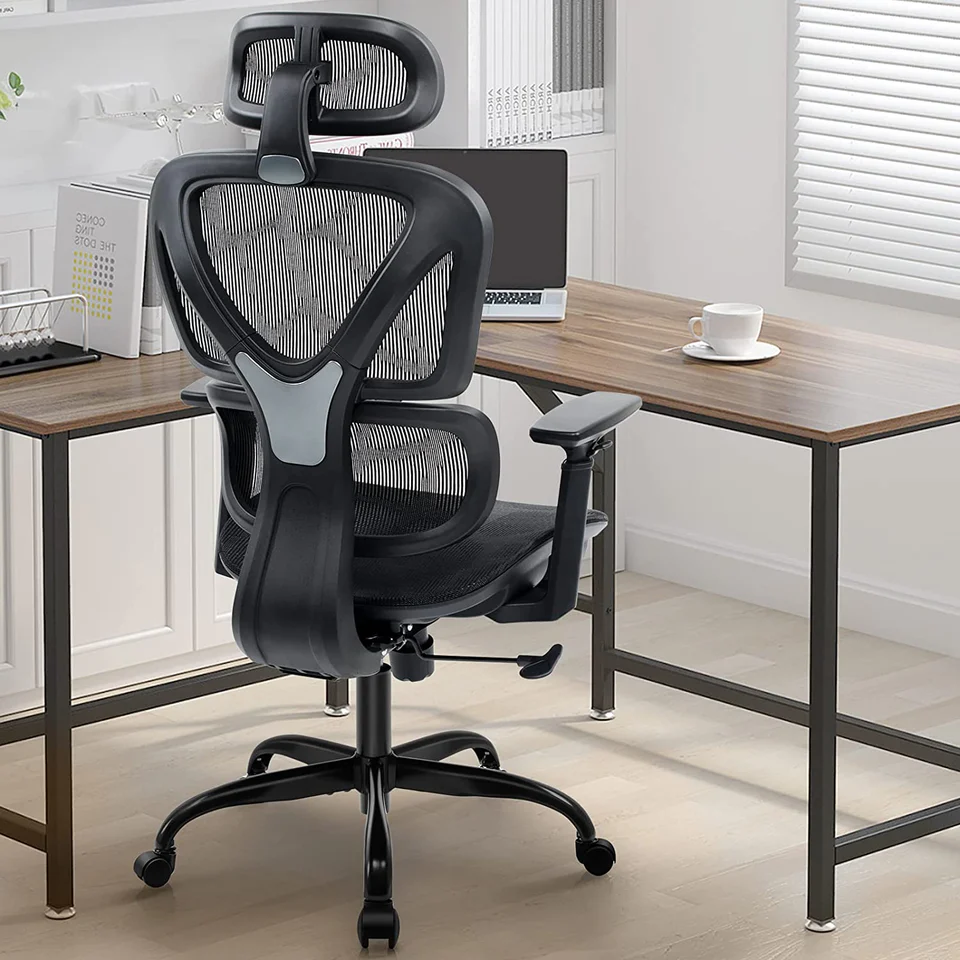 Dunder Mifflin universe fans will likely remember the episode with the surplus, where Michael couldn't decide between buying a new copier or new chairs for his workers. Let me tell you – I'd definitely be on the new chairs' team – lumbar support is essential. 
Kerdom is an American furniture manufacturer known for its ergonomic chairs that don't cost a fortune but offer decent quality. They have plenty of chair options with good discounts this Black Friday season – worth a go.
Black Friday deal: Up to 60% off for selected products.
How to get it: Visit Kerdom's Black Friday sale to find the best deal, and use a promo code 'BFCM2022' for some extra discount.
Standing desks (and more) by FlexiSpot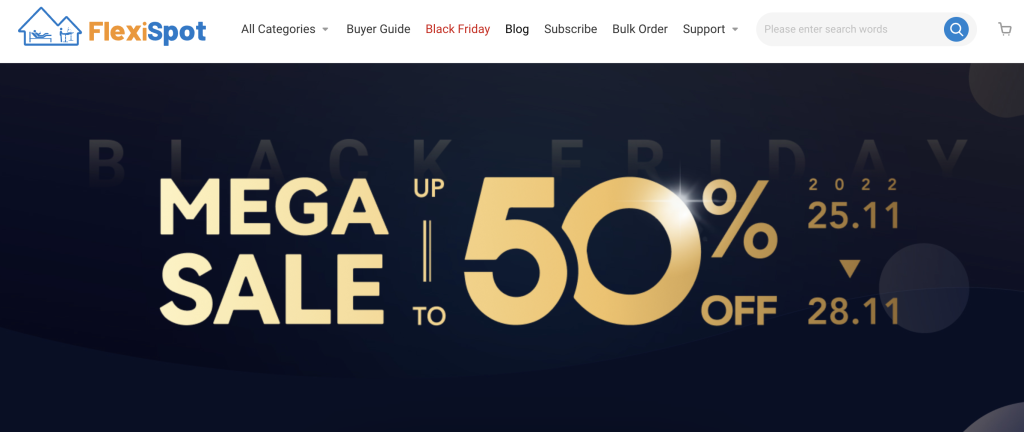 Are you considering upgrading your office space with standing desks? Check this deal out.
Winning the top-rated standing desk nomination by TechRadar in 2021 and 2022, FlexiSpot is an office desk producer whose production is worth your attention. They offer all sorts of standing desks, desk bikes, and other office equipment, which is ergonomic and a treat to one's eye.
Black Friday deal: Up to 50% off on many FlexiSpot items.
How to get it: Visit their online shop and grab your deal. The discount will be active on November 25-28.
Office tech discounts from Microsoft Store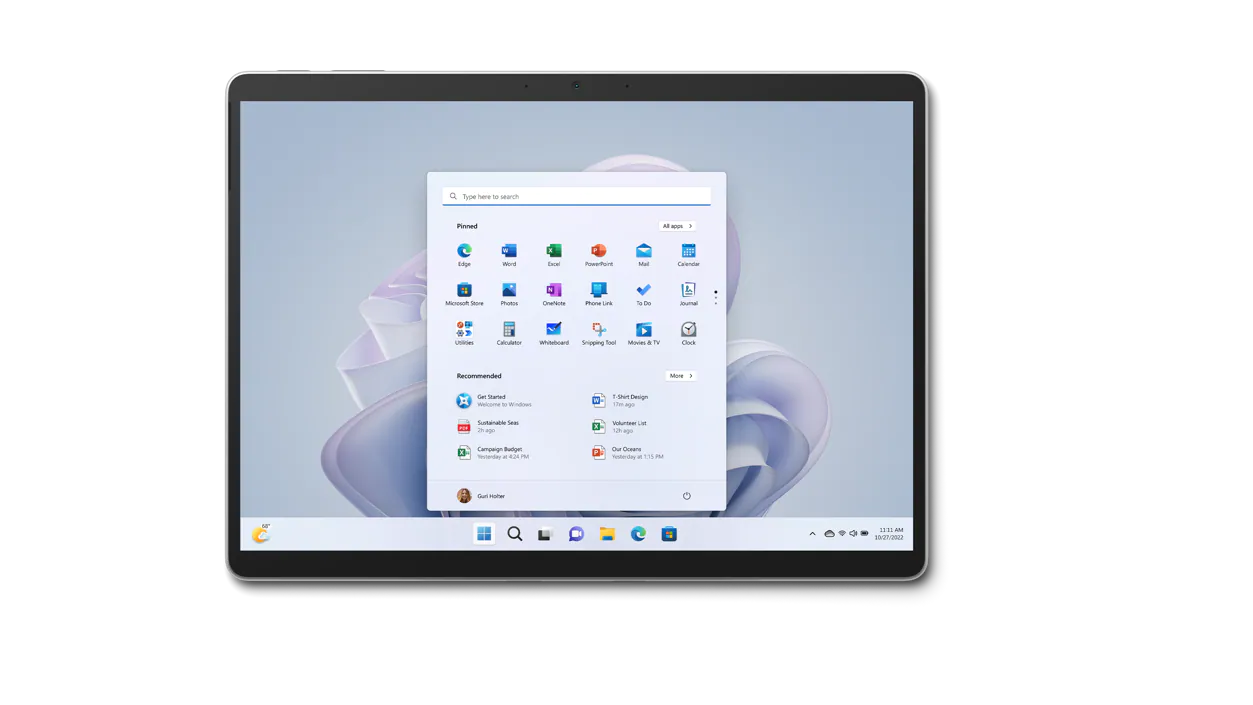 Microsoft recently unveiled its Black Friday 2022 deals, and let me tell you – we're all in for some good bargains. For small businesses looking to upgrade their PC arsenal, Microsoft offers discounts on several Surface models and all Surface Accessories, including Surface Pen, Surface Earbuds, Surface Arc Mouse, and more. 
Black Friday deal: Up to 25% off on several Microsoft Surface models and 20% on all Surface Accessories.
How to get it: Visit your country's Microsoft online store. The deals will run until November 28.
Bonus: Black Friday productivity gadget deals for small businesses
While software and online tools often keep the small business' ship afloat and office supplies are essential for, well, having an office, things that boost employee productivity are of no less importance. Hence, I tracked down a few awesome productivity gadgets on sale right now.
Sony's WH-1000XM4 noise-canceling headphones
Small businesses often reside in small offices. While there's nothing wrong with a cozy office, not having a dedicated meeting space or a soundproof booth for calls can sometimes be challenging to employee productivity. The best solution in such cases is a pair of high-quality noise-canceling headphones.
Sony's WH-1000XM4 is an industry-leading wireless headphone model. In addition to outstanding noise reduction, the headphones offer a first-class music listening experience and a great battery life. Besides, the gadget has several cool features, such as a touch sensor control, speak-to-chat technology (reduces volume during conversations), automated playback pause when headphones are removed, and more.
Black Friday deal: Save 35% from the original price.
How to get it: You can order the gadget from Amazon here.
Znewtech's hexagon productivity timer
At DeskTime, we swear by the importance of taking regular breaks during the workday for productivity. While this approach seems doable at first, speaking from my own experience, a break reminder comes in handy. 
Znewtech offers a multi-functional tool for this purpose – a hexagon rotating timer for one's productivity. The gadget combines two functionalities: a digital clock and several digital timers (5, 15, 30, 45, and 60 minutes long) with an alarm that goes off once the time is up. Znewtech's gadget has the most effortless usability and adjustable volume control for the alarm signal.
Black Friday deal: Save 37% from the original price.
How to get it: Order the productivity timer from Amazon here.
HUANUO's monitor stand with drawer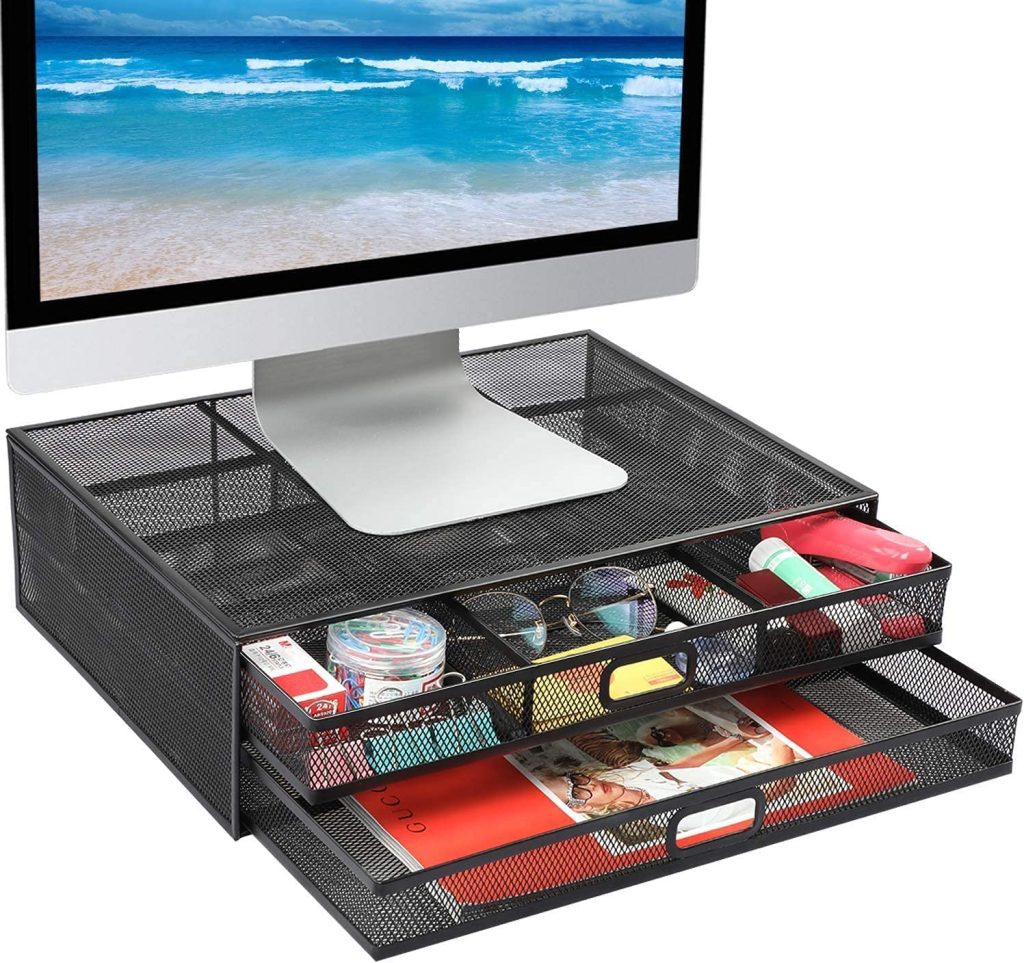 Being a person who often misplaces things, I love all sorts of desk organizers. And if they're combined with a monitor stand, it's a match made in heaven. Thus, a 2-in-1 monitor stand with a drawer by HUANUO is a must-have item for neck pain relief and a tidy desk that doesn't hinder one's productivity. 
Sturdy yet lightweight construction and convenient drawers to decrease your office desk clutter – no more spending a bazillion minutes looking for those post-it notes.
Black Friday deal: Save 46% from the original price.
How to get it: Buy the stand on Amazon. 
Wrap up
One last thing before I let you go to catch those Black Friday deals for small businesses. 
While the discount season makes it tempting to buy this and that, thought-out purchases are always the best ones. And yes, I know that when deals are only active for a few days, there's not that much time to think your buys through, but keeping in mind the "quality over quantity" approach might help with decision-making. Happy shopping!
Did you find this article useful? Give it a clap!
Psst! You can clap more than once if you really loved it 🙂